The Full Entertaining Porcelain Set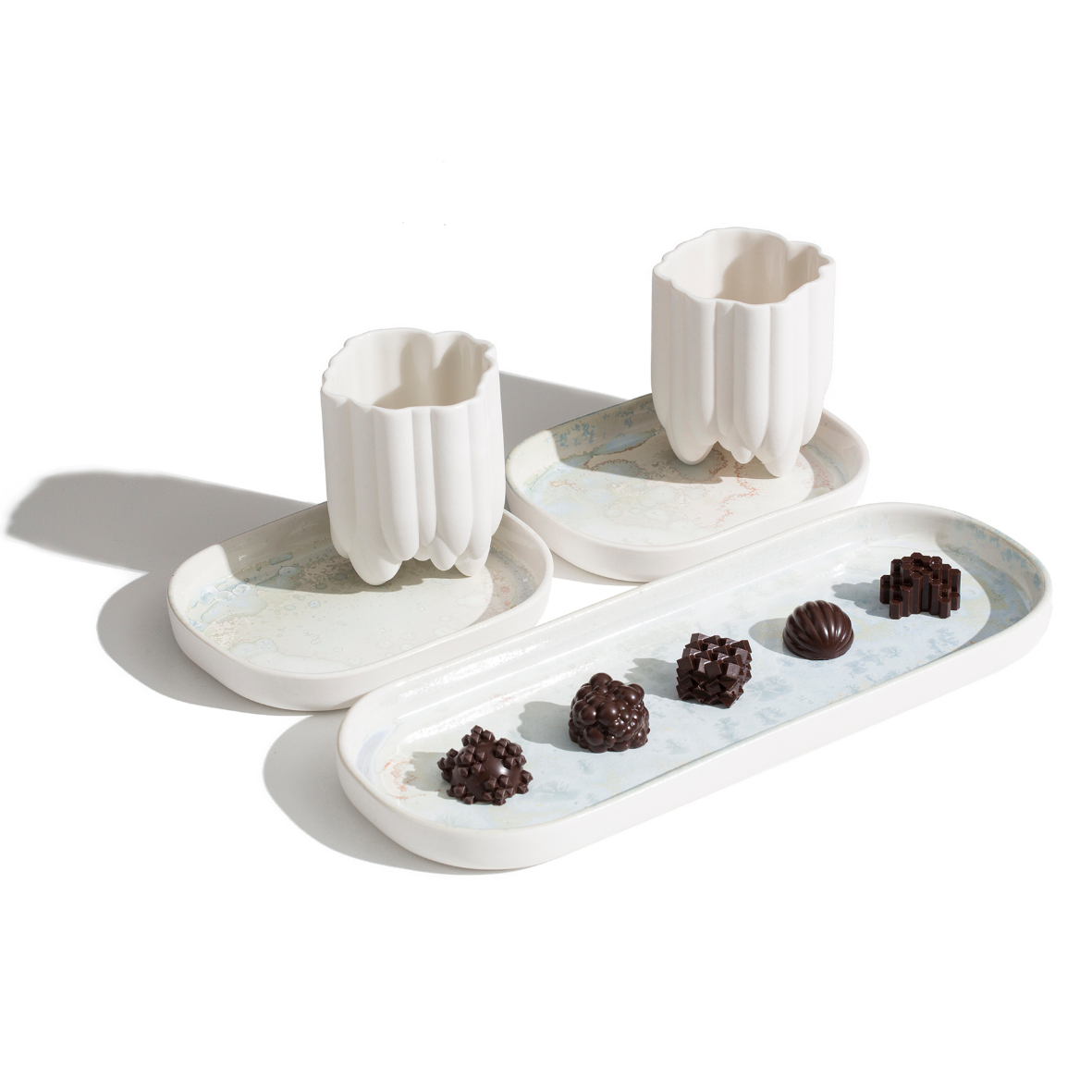 The Full Entertaining Porcelain Set
Created for a beautiful chocolate tasting experience, this set is designed for the ultimate indulgence.

The set includes:
2 digitally generated porcelain cups
2 tempered crystalline dishes
1 tempered crystalline serving platter
*Chocolates are not included.
The cups were created using 3D printing technologies, replicating one of our favourite chocolate forms in fine white porcelain. The platters and plates are finished with crystalline glaze which reflects the complexity of chocolate tempering process.
Slip cast from fine white imperial porcelain

Suitable for serving food

Dishwasher safe

Handmade in Melbourne
Dimensions
Plate: 16,5 x 12,5 x 2 cm
Cup: 8 cm diameter, 9,4 cm tall
Platter: 22,3 x 12,5 x 2 cm
About Crystalline Glaze
A precise formula of up to 10 different ingredients, this glaze is heat-treated to 1280C, then the temperature is dropped creating high pressure window, and this is exactly when crystal growth is fostered, resulting in this mesmerising glaze finish.
Just like in fine chocolate making, getting the right crystalline structure and temper is key here!
A lot of testing and refinement is involved while creating the crystalline glaze recipes. Nevertheless, each piece still takes its own identity in the firing and is completely unique and unrepeatable.
Each plate is completely unique due to the nature of the glaze and will vary from the image shown.